Customer Spotlight: Sign Specialists Corporation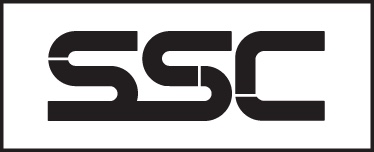 I had the pleasure of speaking with Jeff Sherman, the Vice President of Operations of Sign Specialists Corporation. Sign Specialists is a full service architectural sign firm located in Santa Ana, California that does everything from design to fabrication to installation for high rises and hospitals.
Jeff's energy and passion are contagious. It's obvious he is committed and enthusiastic to provide the best customer service and the most innovative signage to his clients. We had a great discussion about the 28 year history of Sign Specialists, their experience with shopVOX and more. Read on.

What sets you apart from other sign shops?
On the business standpoint, we are larger than the average sign company out there. We have about 42 employees right now. We were hovering around $6 million in revenue before COVID whereas most signs shops rarely break the $1 million to $2 million a year revenue mark. 

On the customer standpoint, we really do try to be the one solution location for high rise buildings, specifically property management and hospitals. We do really try to live up to the Sign Specialists name. We go beyond what the initial request may be and learn what the actual need is because behind every sign request, there is some need. So we really try to learn the details of that need so we are proposing the right solution. 

It seems you spend a lot of time to get to know your customers. 
Yes, we are a relationship-based company. We do a lot of work for the same construction companies. This speaks for itself. Historically speaking, with our hospital cliental and property management, it's about building those relationships. We become the sign company for these companies. 
How has Sign Specialists evolved throughout the years?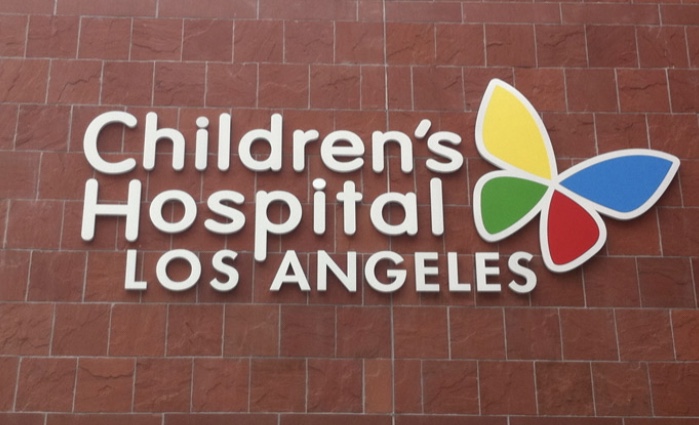 The owner of the company started in the printing industry doing forms, envelopes, business cards and so on. His primary customer base was hospitals. One day, one of his hospital clients called him to his office and stated "I am sick of my sign company and want to order signs from you." At that point, he started doing interior work for the hospital. Word of mouth and moving things gave him the opportunity to move into another industry when a hospital medical office manager took a position in commercial property management. This manager asked him to be the sign source for their commercial property. His business built from there. Our commercial property accounts grew which led to referrals to construction companies.
Then, in about 2010, we started to build our internal metal fabrication capabilities and began build our own monument and channel letters.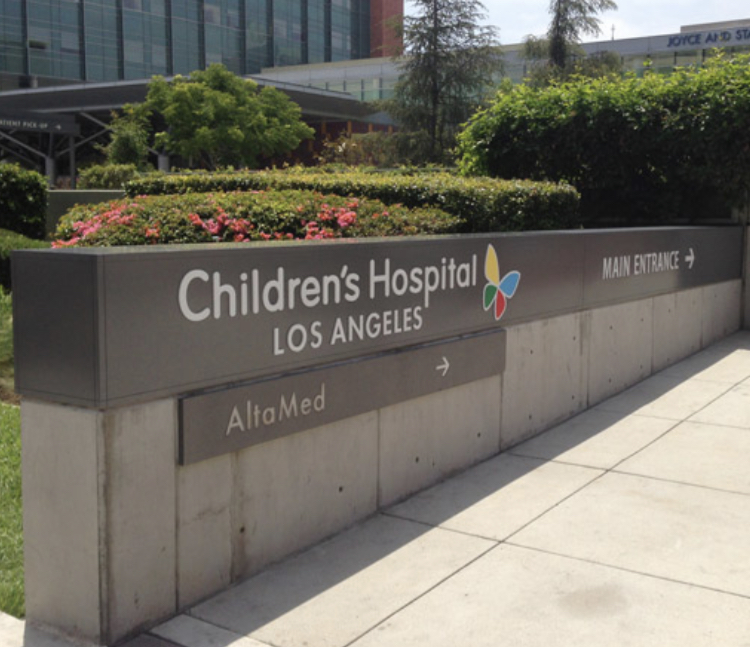 The big shift happened in the last three years when we began to work with public works projects. This helps to recession proof our business and to balance our workflow. When the private sector spending drops, the public sector spending tends to go up. 
How has COVID impacted your business? 
Property managers are feeling like they are in a freefall right now and scrambling trying to figure out what to do. With the advent of COVID and workers telecommuting, companies are realizing that they can have their entire workforce at home and don't have to pay all of the money per square foot for their lease every month. Then, there are businesses that are closing. The commercial and retail segments have been really hit hard by this. We are seeing some project work come back from the property management segment. Property managers are seeing the need to create more amenities in their buildings in order that their properties can be a place workers would like to be at instead of being at home. Sign systems and wayfinding signs are needed in these situations.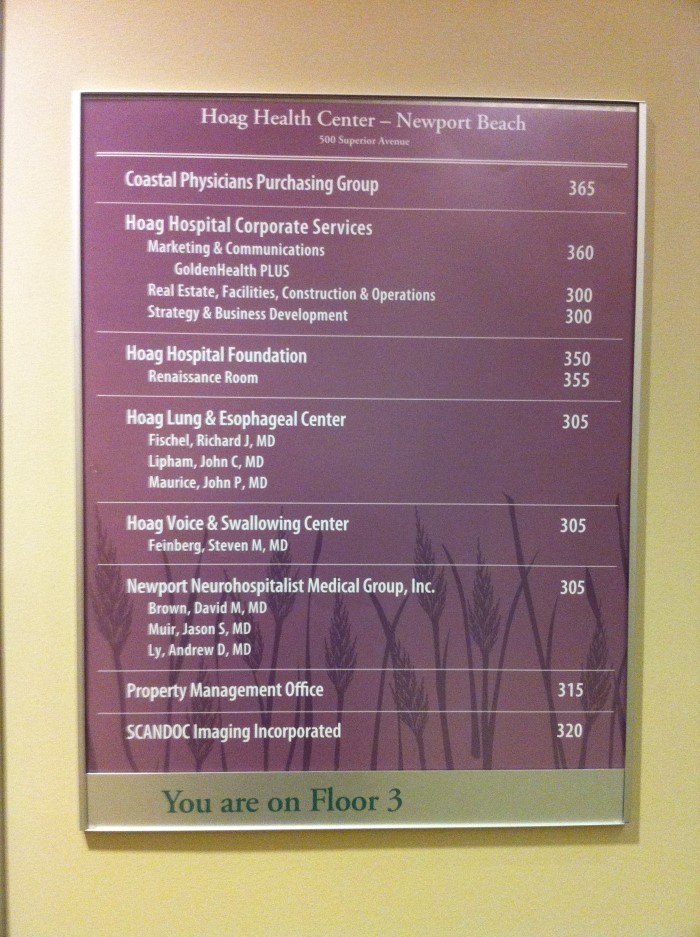 In the early days, we were doing COVID signage and other stuff. We are still doing digital prints and signage for COVID. Since we are not a printing press, we only have one printing machine. At one point the machine was working 18 hours a day for four weeks straight to keep up with the demand. 
When did you start using shopVOX? 
We went live with the workflow management portion of shopVOX in 2016. Then, first quarter fiscal 2017, we went live with the rest of the system.
I got most of the staff working on the job board in late 2015, early 2016 while we ran our orders parallel with our old system. That gave me the time to lay the groundwork for the POS side so that we were able to go live in 2017. 

What other systems did you try before shopVOX?

We had multiple computer tools that we used. A little bit of this and that. We used a proprietary system that was basically a customer database where we could create orders and invoices. Plus, we had an excel spreadsheet that we used to keep track of our proofing and workflow. Then, we transitioned to Quickbooks where we processed quotes and purchase orders while still tracking workflow through excel.
Then, we transition to an actual ERP that we never fully deployed. It was called E2 by shoptech. It's primarily designed and sold to machining companies. It's very old, kind of looked like the Windows 95 operating system and interface. Very clunky. Heavy SQL database structure. We only ever used it for processing orders, purchase orders and invoices.

We still had the excel sheet that was growing in size and complexity when we found shopVOX. We had 4 different people working on the spreadsheet daily to keep it up to date. We checked out a researched a dozen or more different software.
Why did Sign Specialists choose shopVOX?
One of the reasons we never went full force with E2 was because of lack of buy in from the staff. Ease of use, the way it looks and the way it feels when you use it has a big impact on buy in. So that was a big factor. Price was a huge factor. There are a lot of ERPs in the market, but when you boil it down for an off the shelf solution shopVOX is definately the top shelf of off the shelf. There are a whole other relm of customizable $20,000 to $150,000 SAPs, but there is a lot of time and money that is needed to set them up so they work the way you need them to. And shopVOX was darn close to what we needed out of the box.
What is your favorite feature of shopVOX?
I live in the job board because I am in operations and it works very well for us. But pound for pound, dollar for dollar, the most robust and best functioning section of the software is the POS side with job costing, product build and materials. I do very much enjoy figuring out how to create pricing algorithms and all that to build the products that we sell. It works very well and is intuitive.
Who uses shopVOX at Sign Specialists?
All of our employees use shopVOX except for one person who never touches computers.
What else would you like to say about shopVOX?
I love the team over there. Over the years, I have built pretty good relationships with Rao, Bryant, Michael and a few others. That speaks a lot. It's a great group. I like the concerted effort that is ongoing to make the product better. Very happy with it and it has changed things for us.
What is something unique or fun about Sign Specialists?
The owner has been a die hard Angels fan since the 60's. So, every year, except for this year, we do a family day at Angels' stadium. We all go to a game, meet under the A and do the trailgate, barbecue type thing. All the families are there. There have been some really fun large gatherings. When you have 40+ employees with their spouses and children, friends, uncles and so on, the gatherings become large. It's a really fun event and I was really bummed we could not do it this year. But, we will come back to it when life resumes to some form of normality.
Be sure to check out Sign Specialists Corporation's website to learn more about what they offer and follow them on Facebook.
The featured photo and all other images were provided by Sign Specialists.