An Online Job Board that is Customizable
Job boards keep jobs organized and manageable. A well-designed job board helps all those involved with jobs easily know what is happening with each job.

The days of dry board job boards are fading away. Most custom shops are using online job boards as they are easier to update, share, and are more legible.

There are many online jobs available. Having a job board that is customizable is the best type since you can customize the job board to suit your shop's job management structure. ShopVOX allows you to customize your job board in a few steps.

When you open your job board, move your mouse all the way to the right and click the icon for table configuration: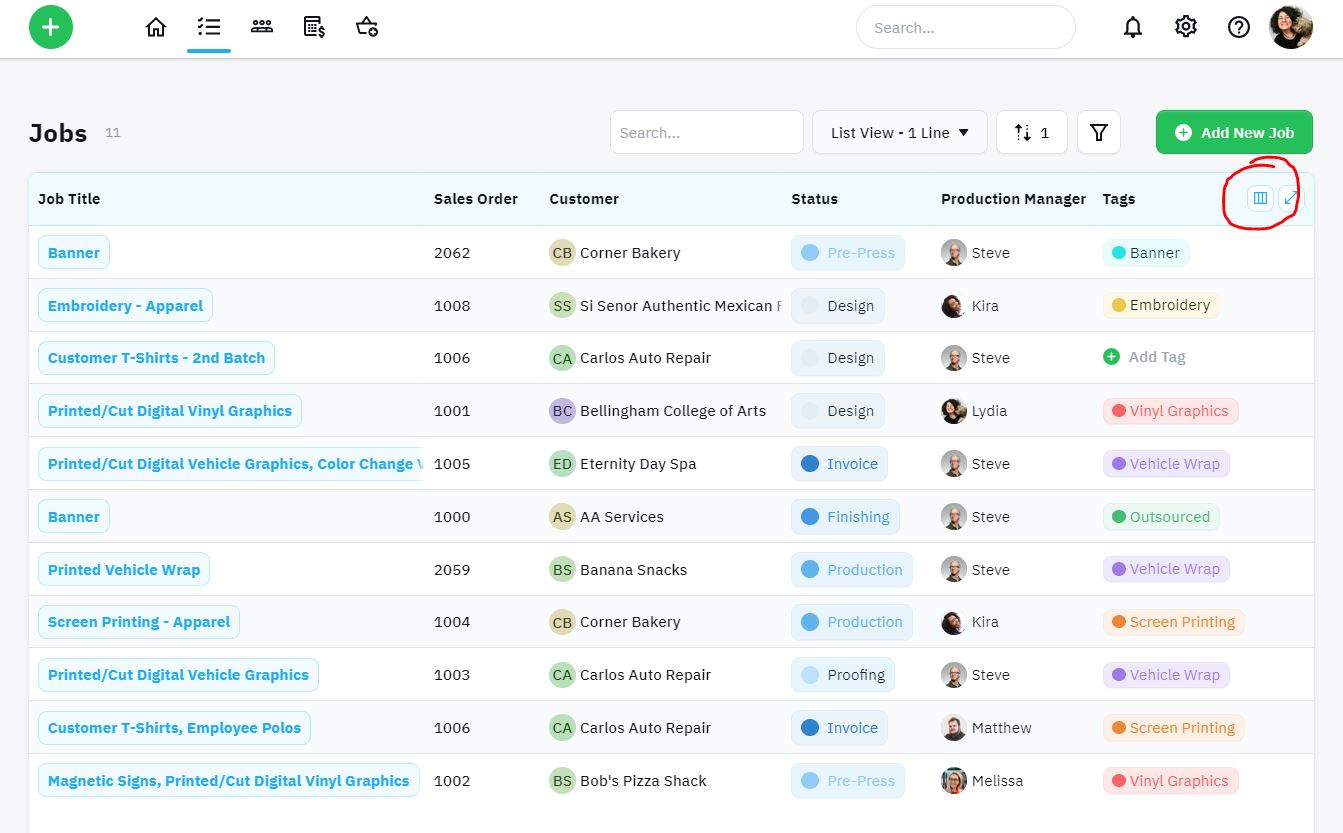 After you click this icon, you will see a list of all column options. Scroll through the list and check off all columns that you want to appear on your job board and uncheck all items that you don't want on your job board.

If you want to change the order of your columns, simply click and drag the columns to the order you want.

When you are done, click the green button that reads, "save config". Your job board will be updated.