ANNOUNCING THE LAUNCH OF OUR NEW WEBSITE!
We Got a New Look!
We at shopVOX are very excited to announce the launch of our newly designed website. Check it out at www.shopvox.com. The team at shopVOX has worked hard over the past 6 months to update the branding and content for our new website, and we are thrilled to announce the official launch as of June 14, 2021. It was important to us to make the new website connect to our audience, provide helpful content, and make it faster, easier to navigate, and more user-friendly.
shopVOX is a small business, just like most of our customers. We are also software leaders in the graphics industry, and we wanted to make information regarding our products and services easily accessible to our current and potential customers. With this new website, we will provide visitors with the most accurate and up-to-date information about software features, shop management, and general business advice for anyone in the print, signage, or apparel industries. We want to help you organize and streamline your shop, and ultimately help you succeed and grow with your business. shopVOX has got your back!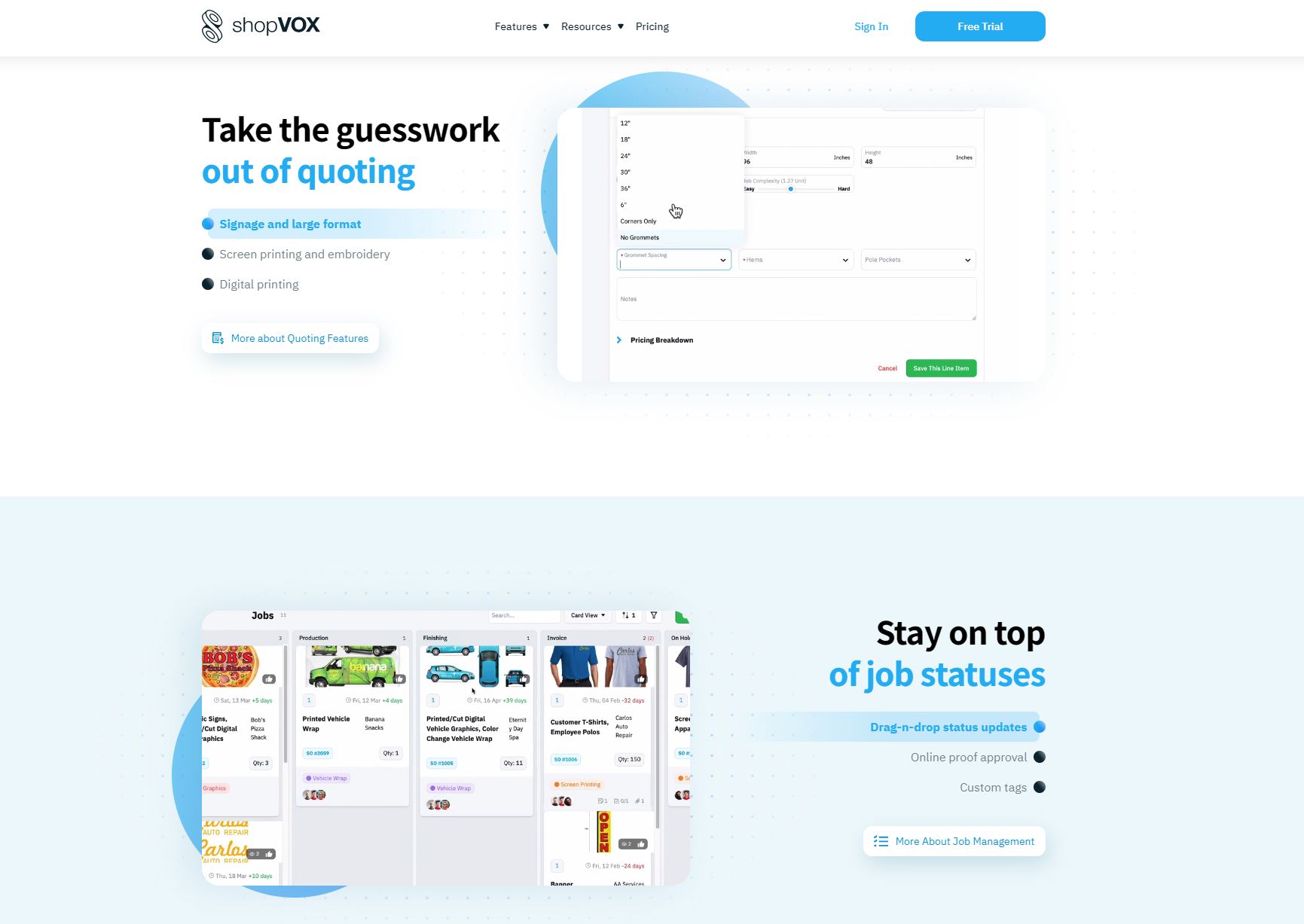 Our goal is to provide visitors with an easier way to learn about shopVOX. You'll find interactive elements such as animations, videos, and images that show you exactly what you need to know about shopVOX, the shopVOX team, and how to sign up.
Meet the Success Team
On the new website, visitors will get to meet our Success Team, who are not only experts in everything related to shopVOX, but they are also experts in the graphics industry.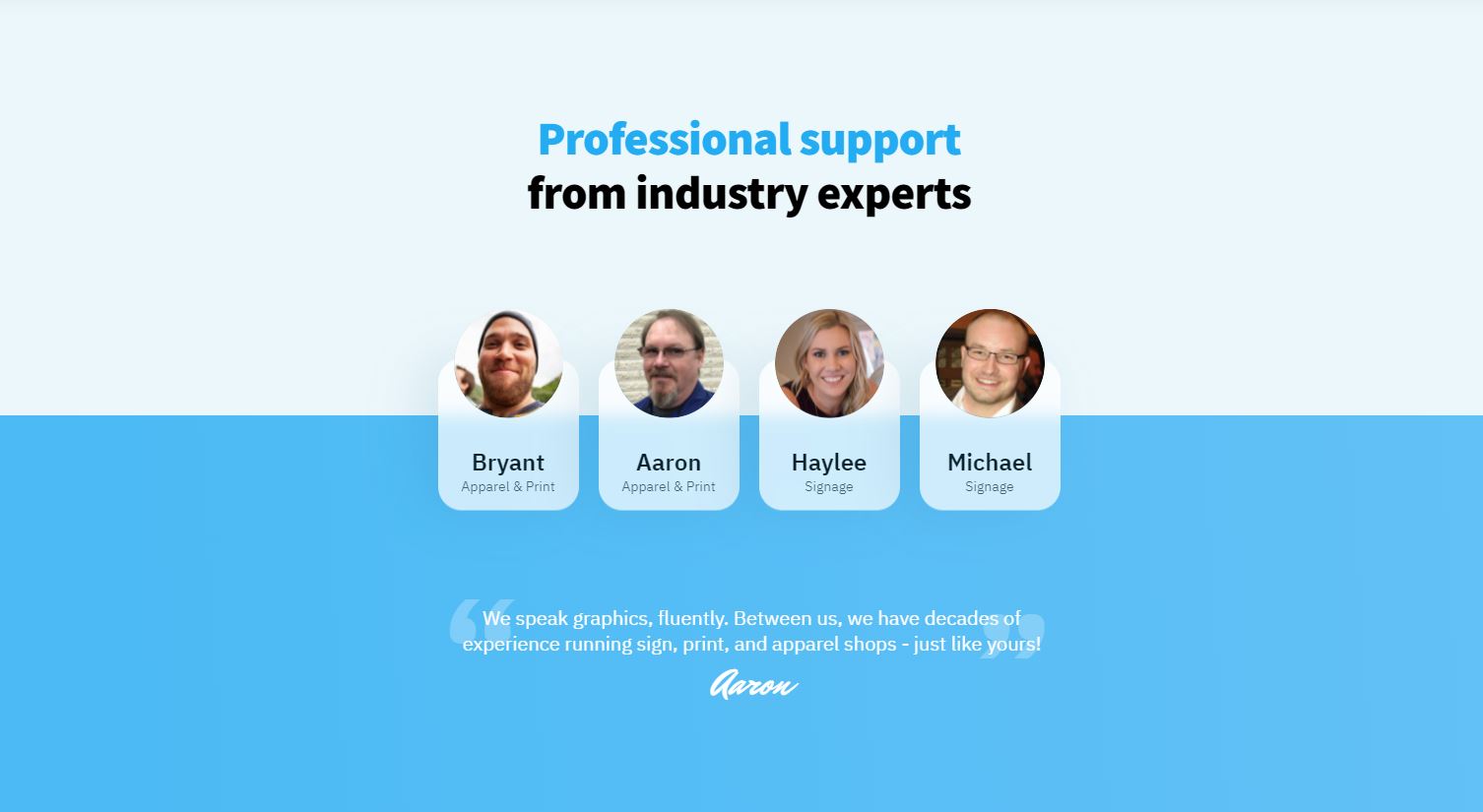 Our Success Team all come from a graphics background. Between them, they have decades of experience running print, sign, and apparel shops. They are graphics people, just like you, and they are eager to meet you and help you set up your shopVOX account.
shopVOX Features
The new website also has a full dedicated page of helpful content for each one of our fantastic shopVOX features. shopVOX is recognized every year by GetApp, Software Advice, and Capterra for the first-rate features that help our customers with quoting and estimating, job tracking and order management, and production scheduling. You'll also learn about accounting integrations, quick setup features, and an all-time customer favorite tool… our Online Proofing Feature. There's much to see, so take a look!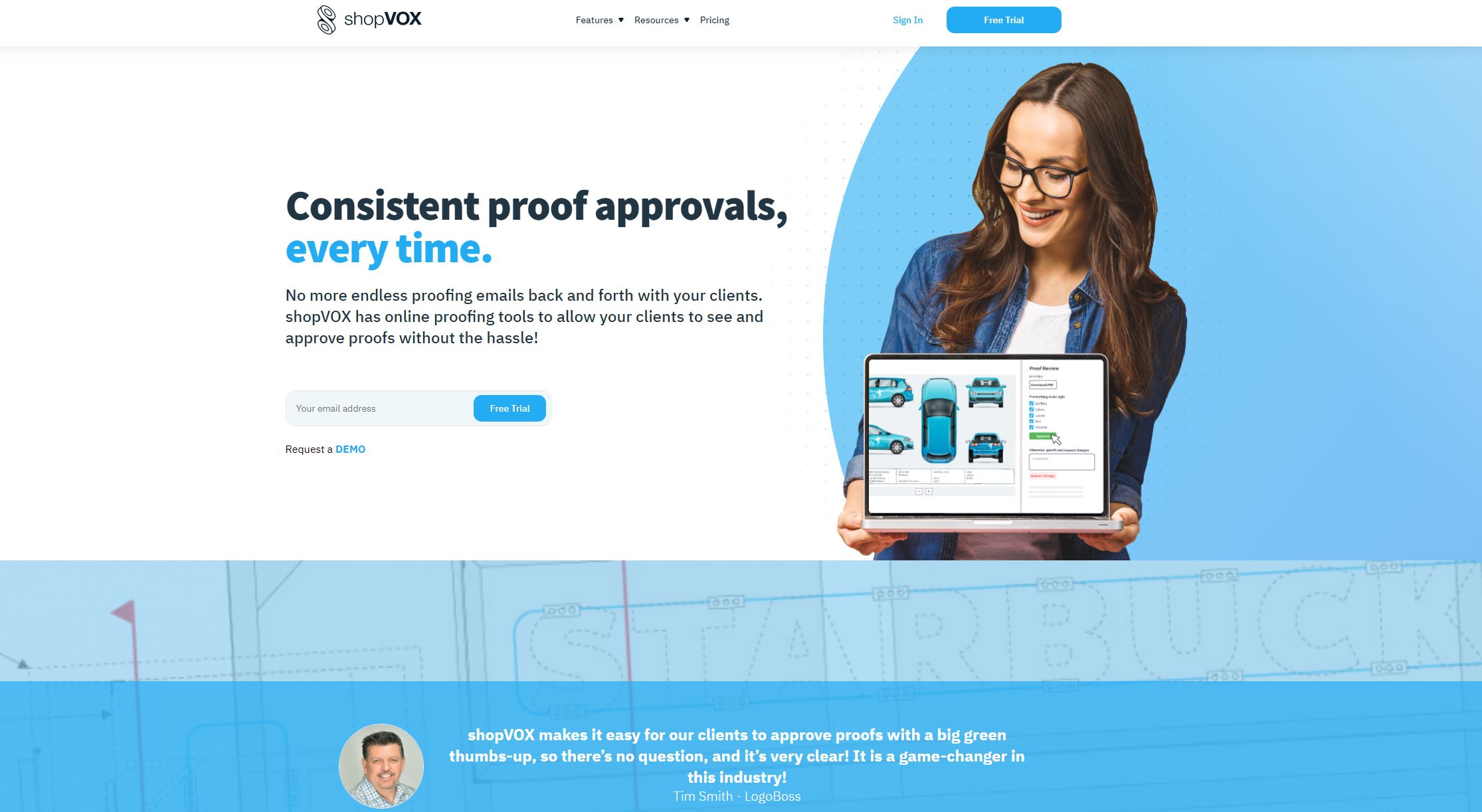 The AWESOME Homepage
The new Homepage has a lot of great information about shopVOX services. This page has been improved to not just tell you about shopVOX, but to show you using a 90-second animation, as well as animated gifs that show exactly how shopVOX features work and can help streamline your shop. You'll also see some amazing images from our awesome shopVOX community. Current shopVOXers love this software, and we love sharing that with the world, so we are so happy to share images from our happy customers. Finally, you can read some great testimonials and detailed success stories directly from our current customers - find out how shopVOX is helping them succeed!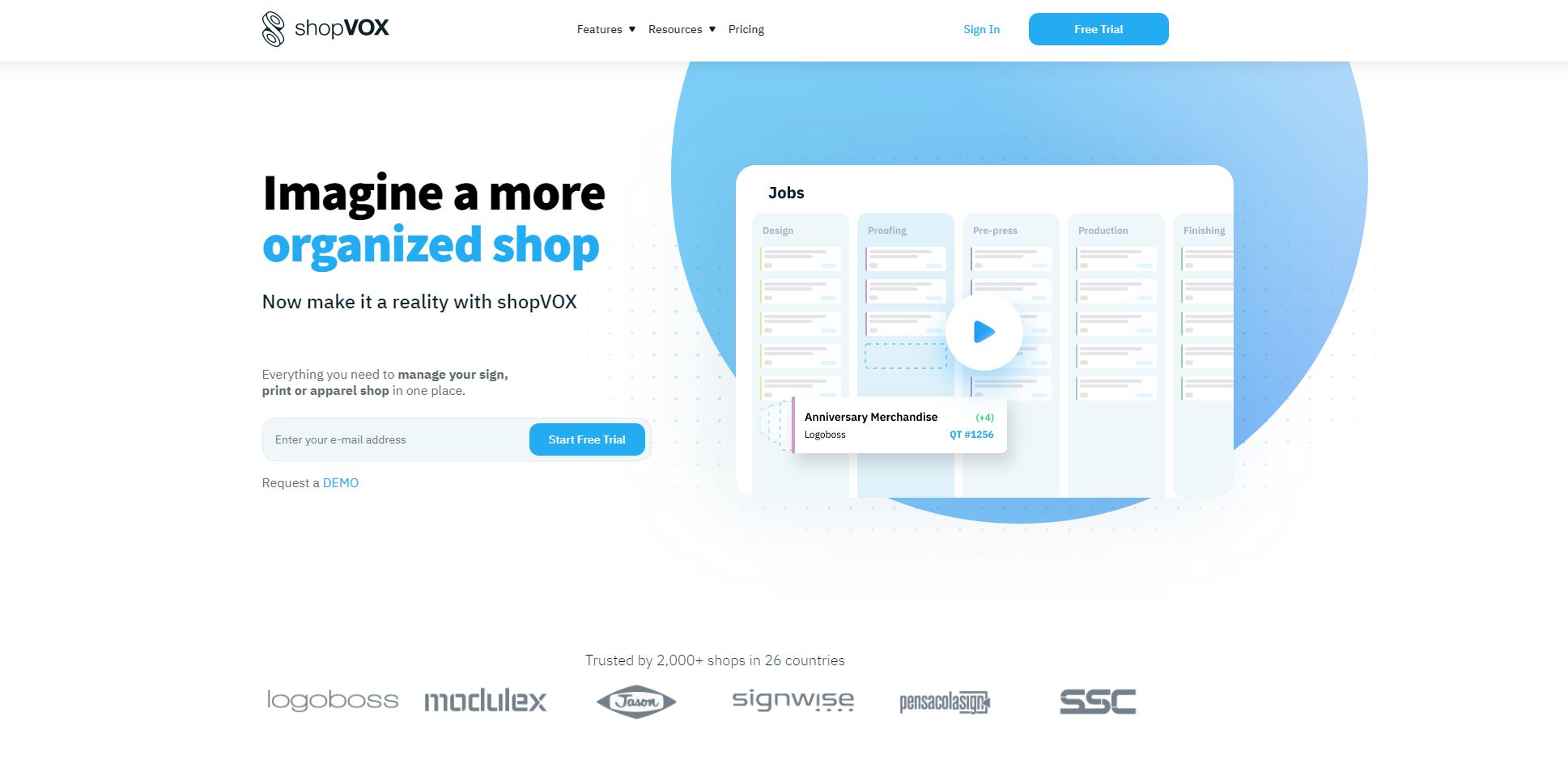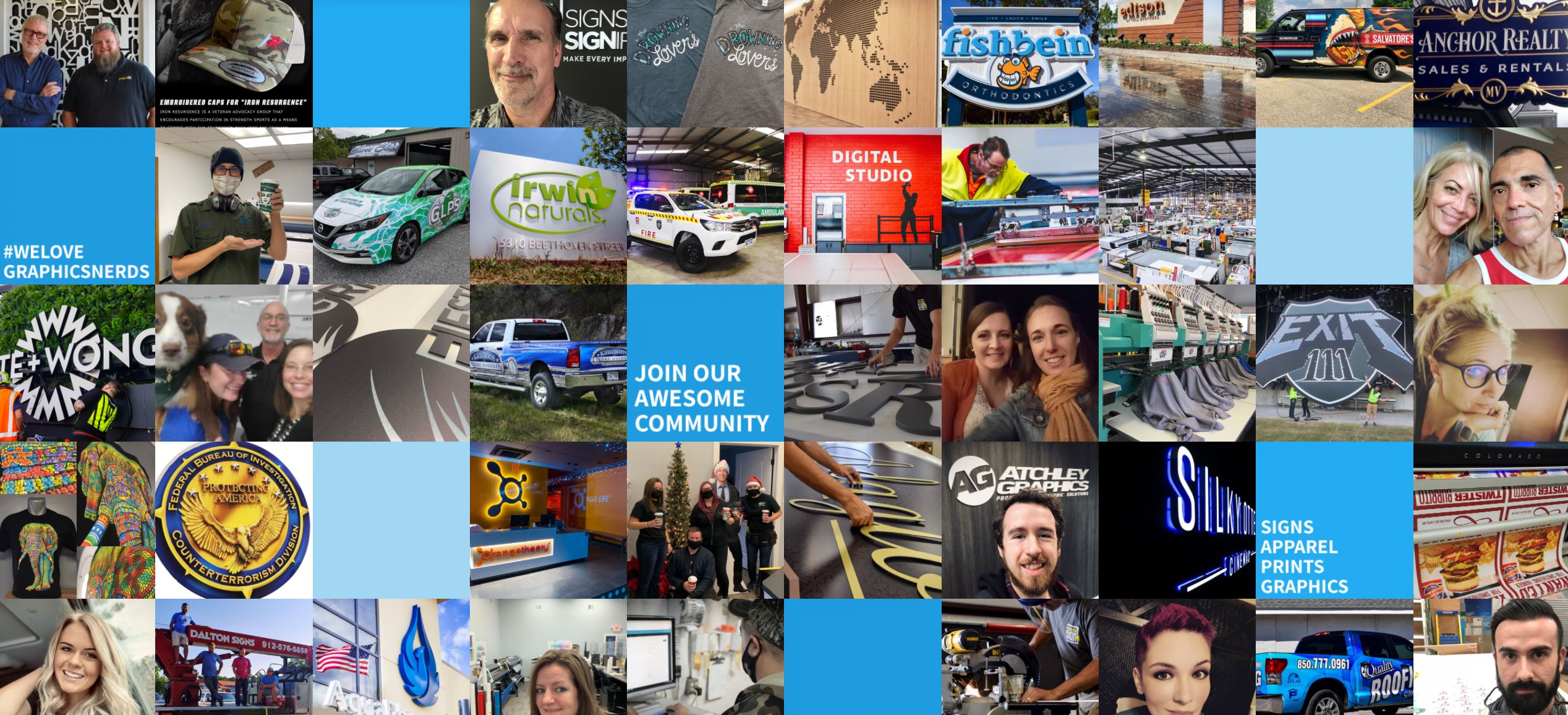 Don't miss out on great content
We are always looking for ways to provide our customers with industry content that is helpful, informative, relatable, and engaging. Our new blog page makes it easy for visitors to search and find articles that relate directly to their businesses. We have integrated our social media pages to our website so that you can connect with us in more ways than one through Facebook, Instagram, Youtube, and Twitter.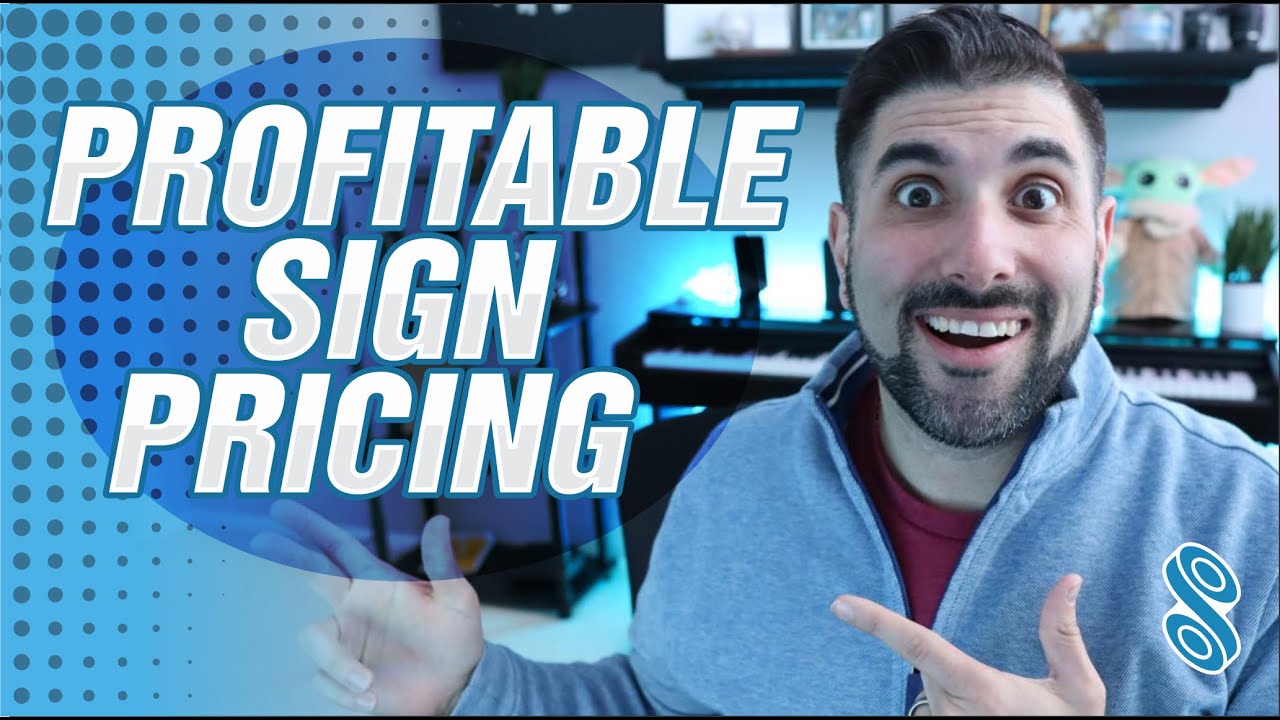 Our Youtube channel is a great place to learn about industry-specific business tips directly from our "Sign Shop Yoda" Peter Kourounis, who hosts weekly videos to help you learn the best ways to run your shop. Also, find us on Facebook, where we run design contests and where you can vote and win huge prizes! We are interested in you, our customers, so follow us, like us, learn and enjoy the benefits of being part of this awesome VOX community. You can also sign up for our monthly newsletter directly on the website!
Thank you, team!
We would like to thank the amazing staff at shopVOX for their hard work, time, and energy to make this new shopVOX website what it is.