Create Sales Leads from Your Website Contact Form Integration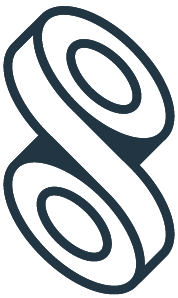 As a business owner, manager or sales professional, I know you have entered sales leads manually at least one time. It's a tedious task that can take much longer than expected. Plus, with all of the interesting spellings of people's first and last names, with all of the creative ways to spell a business's name and our own imagination and flaws, there tends to be a lot of mistakes that occur with typing in lists of sale leads. Here are some of these mistakes that commonly happen:
The misplacement of one letter in a contact person's name. Misspelling a person's name may be funny at Starbucks's, but it usually does not fly over well in business. (See featured image of this article...his name was Will)  

The omission of one letter of a business's name.  

The switching of two numbers, therefore creating a wrong number which will never lead you to the right person. 

The wrong email address. 
Basically mistakes can happen to any part of the lead list creation process. This is not because you alone are faulty – but we all are. Not one of us can claim to never have created a spelling or phone number mistake in our personal nor business life! One of the wonderful benefits of integrating your website's contact form with shopVOX's sales lead management feature is that you get to avoid making these mistakes. Pretty awesome, right?! When you connect your website's contact form to shopVOX, you are able to add these contacts to a sales lead list – without making one single mistake! There is no reason to double check nor worry about inputting mistakes. Now, however, if the person filling out the contact form makes a mistake – sorry – we can't help you there. That is a job for Google! On top of this mistake proof list building, you save time!! Time is something that you can't get back. Time is one of your most valuable resources. As a user of shopVOX, you have the opportunity to save lots of time. Integrating your contact form to shopVOX allows you this privilege. So to recap the benefits of this awesome integration of your website form to shopVOX:
Less inputting mistakes.

More time to follow up on sales leads, close more sales, network, or to actually eat your lunch!

Bonus benefits: No more sore finger tips, no more leg falling asleep, and no more fuzzy vision from sitting and staring at the screen simply typing contact information from one form to another! 
So, as a shopVOX user, we sure hope that you are taking advantage of this feature.