Do you fear change in your manufacturing business?
As we enter into fall soon here in the United States, there will be many changes - the colors of the leaves will change to a variety of reds, oranges and yellows brightening our landscapes, the air will feel a bit more chilly and we begin to layer on the clothing. These changes are beyond our control, so we must simply deal and adapt to them. Most people enjoy these changes of the seasons. However, in other areas of life or in business, change is not as well received. If you are in the manufacturing industry, you are faced with changes quite regularly. Changes in materials, in demand, in competition, in customers, in tools and in technology. To be a proactive business owner, you need to be ready and in the know of all of these changes so you can be prepared to take action as needed. In the past few decades, the manufacturing industry has experienced a decline since 1996. Fortunately, over the last few years there has been a resurgence. The resurgence is needed, but this also means more changes. One of the reasons for this resurgence in the manufacturing industry is due to technology. Products are easier to create, reproduce, and manage. But, new technology is a change that many people are skeptical of because they don't understand how it works and how to use it. As a technology company, we have seen this to be true. I remember when the term cloud computing was introduced by Google CEO Eric Schmidt on August 9, 2006 at an industry conference. People were intrigued, skeptical, negative, optimistic -- yes a little bit of everything, just like the masses are when something new arrives.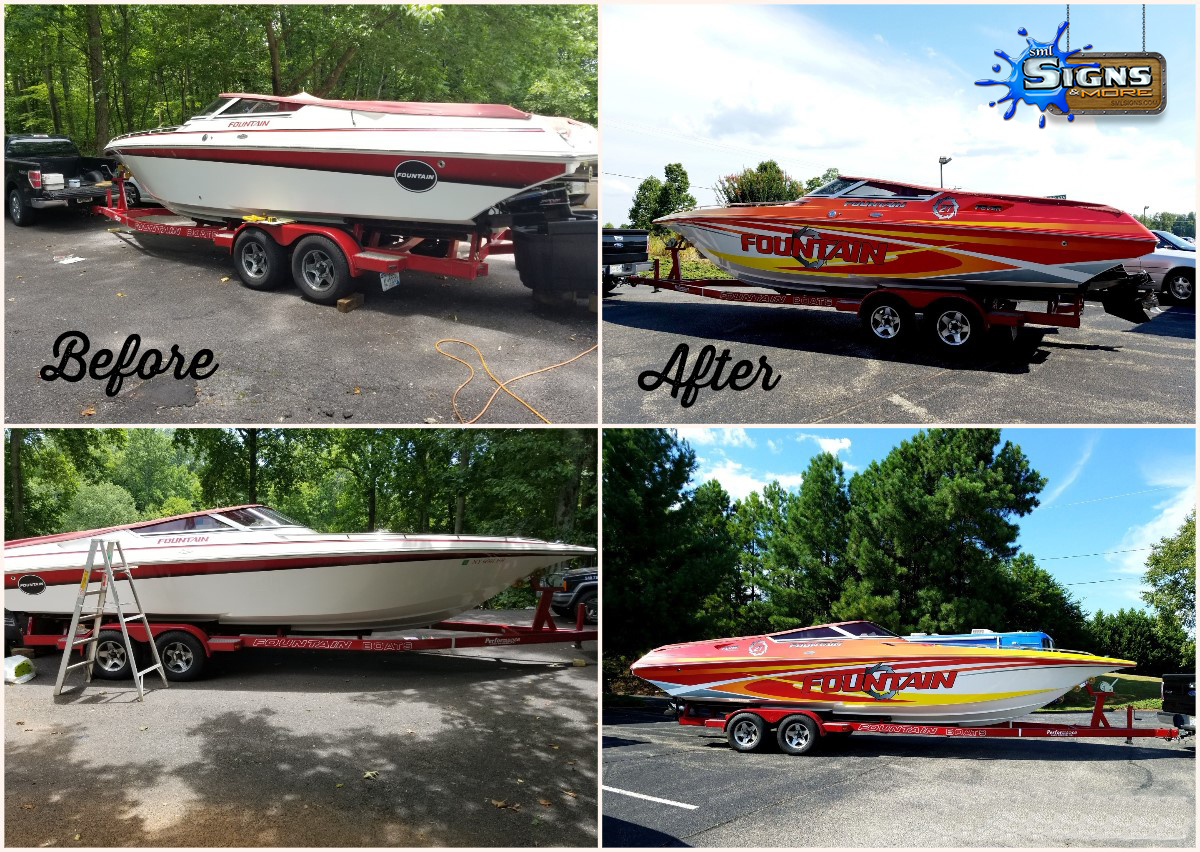 This change was designed by SML Signs Still in 2012, many people, except those in the computing or technology industry, were still unsure and unaware about the cloud. The average person still did not trust software if it was on the cloud. In fact, since I work with TechVOX, a cloud based business management software company, I remember being asked lots of questions about the safety of the cloud, where is the cloud, what is the cloud, what happens when my information in on the cloud and so on.  At the time, we were focusing on signVOX, which was a cloud based software designed for managing sign shops.Sign shop owners and their staff were confused about the cloud at first. Plus, it was a scary thought moving your information from a physical hard drive to an invisible cloud. So, we had to educate them. In fact, I even wrote articles trying to convince them that cloud based software was safe and a smart choice for businesses. These articles were alongside some other articles that were negatively slanted towards cloud software. Thankfully, I did not mislead them! When we introduced shopVOX in 2014, the idea of the cloud felt better to the average person. We did not have to explain the cloud as much as we did with signVOX. They begin to understand that most of the apps they use like Facebook and Dropbox were cloud based. Now, people understand how the cloud benefited their business and actually eased their minds. New ideas can take time to feel good within you. It's normal. It's ok. But, the important thing is to not run away from change. Don't fear it. It may actually save you time, money, energy and improve the quality of your business. There are a lot of new technologies available for manufacturers now. Check them out and be open.Of course, this my time to plug shopVOX because shopVOX actually has the power to do all of those things for your manufacturing business - save time, money, energy, and improve the quality of your business. And since we know you don't particular don't feel comfortable with change, we offer a 15 day FREE trial so you can experience the workflow management area of shopVOX before committing to it. Plus, not credit card it needed. Pretty awesome, right!?Just like I did not mislead you about cloud based software in the past, I am not going to mislead you about how shopVOX can make your business run better and more efficiently. Check out some of the reviews we received on Capterra.