July's Design Contest Winner is Truly American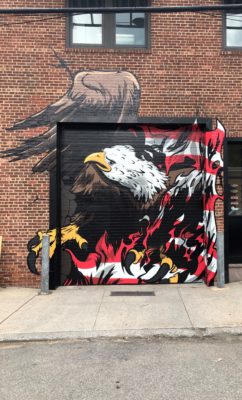 Designs often conjure up feelings within people. These feelings move people to action or can shift a thought. Other times these feelings inspire deep reflective thoughts like July's design contest winner.

July's #VOXcontest winning design was created just in time for the 4th of July in honor of America's Independence.

San Signs and Awnings designed this creative and beautiful wall graphic. They are a very talented custom business that offers custom signs, wall and vehicle graphics, installation, sign maintenance, and repair.

Make sure you check out their winning design on our Facebook page and congratulate San Signs and Awnings.