Six Ways to Celebrate National Manufacturing Day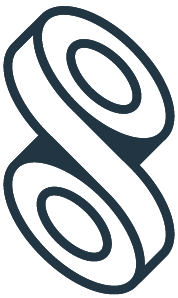 Behind practically every product that we we use in our homes and in our businesses is a manufacturer. Manufacturing is such a vital part of our society, yet many people don't often think about it. Manufacturing supplies employment for millions of people within their manufacturing plants and within the retail stores that purchase the products produced. Many accountants, bankers, brokers, and software developers, as well as other professionals have income from those who work in the manufacturing industry.There are many different types of manufacturers that range from mass producers to custom manufacturers. As a software company that provides business management apps for custom manufacturers, shopVOX witness the hard work, dedication and effort that is needed to be successful. There are so many layers and steps that go into a reliable, trustworthy, and high quality manufacturing company. These are not simple businesses. Every person that works for a manufacturing company matters. Each employee plays a significant role. Take time today to celebrate all of these people who work hard for you. We celebrate National Manufacturing Day by honoring custom manufacturers. National Manufacturing Day is the first Friday in October. It's the perfect day to celebrate and to bring awareness to those who proudly produce our goods and services. Here are some ways that you can celebrate Manufacturing Day:
Watch videos of how things are made. Watch how signs are made, how vehicle wraps are installed, or how custom t-shirts are produced. 

Thank people that work for manufacturing companies for their hard work and dedication in producing your products.

If there is a local manufacturer that you admire and has provided great products for you, brag about them on social media and to your friends. Help more people become aware of them. 

Take a tour of a manufacturing facility to learn how products are produced. 

 If you are a manufacturer, tell your story today. 

Encourage more people to enter the manufacturing industry.