Testimonial from Group Imaging for ShopVOX Custom Business Management Software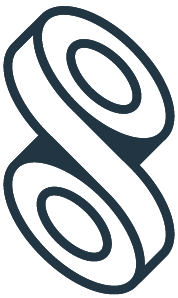 Group Imaging in Mesa, Arizona is a "Made in America" custom manufacturer of wide format graphic printing, design and in-house fabrication of displays, signs, banners, screen-printing, stands and exhibits. Group Imaging is a 20,000 square foot facility where they design and manufacture a wide ranges of products for businesses throughout the United States and Canada. Owners Jeff and Charlotte Burris have built this business over 20 years to be the success that it is through determination, amazing customer service and quality products. A company this large needs to be well organized to be very efficient and effective.
Having a system of organization and collaboration really makes a difference for saving time, lessening stress and increasing productivity. This is why Group Imaging turned to shopVOX. We had a chat with Mike Fackrell, the Graphic Arts and Technology Specialist from Group Imaging and he shared his experience with shopVOX with us. We wanted to pass that along to you, so you can learn from another one of our user that is greatly benefiting from what shopVOX offers custom shops. Here is what he stated: "I would actually say 8.8...shopVox has been a real game changer for us. Workflow and production management is amazing. We love shopVox so much we changed our accounting software to QuickBooks so we could take advantage of all the features and integrations shopVox could offer. It was a painful switch but I think it will be well worth it.
Product Pricing and setup is very good and we have adapted fairly well but there are some things like size limits on width and height that would be very helpful for a sales staff (or customers) that are not fully versed in the complexities of sign and display making. Ecommerce is probably my biggest hangup on recommending shopVox to someone. I know it is a work in progress and we are willing to work though it but if that were stronger we would be close to a perfect 10. I don't know how we would survive without some kind of ecommerce solution and a better one would just make it easier to sell some products. Shipping integration with dimensional weight support for custom sized products would be a dream come true but as far as I can tell no one has been able to figure this out for the sign industry yet. Fixed sizes yes but not dynamic ... that would be the trick! Some other things like coupons or discount codes to help push sales would be nice too.
Support has been excellent and we have been able to work through most of our issues. Sometimes explaining our problem has been hard but most all of the support staff go above and beyond to help resolve an issue and don't just give me a canned response of no not possible and you should suggest that for a feature request. Not real helpful when this software runs our lives from 9-5 (actually much longer but you get the idea).
We do tell other shops that we work with about shopVox now and how much we like it. We have recently setup cPortals for some of them that order stuff from us so they will get a real life sampling of it. I don't think any have signed up yet but they are probably waiting to see how we make out with it. We have flipped the switch to shopVox about a week ago so we will see! If we can be of any help to shopVox please let us know, your success is our success. You have an amazing product here THANK YOU!
Sorry I rambled on so long...hope it helps.- Mike Fackrell Group Imaging